Before I got married, I met a consultant with The Pampered Chef at a local bridal show. She got me to agree to host a party, claiming that everyone would want to come, and that I would make out like a bandit, being able to stock my kitchen with fabulous tools, just from the free credits that I would earn from other people placing personal orders. She was totally right. My party was a hit. I was able to create a registry, which allowed others to make gift purchases, as well as earn free products. In the end, I had over $500.00 in free credits to spend on whatever I wanted to see in my very own kitchen.
Presented by MBP Spotlight Sponsor,
Kim Getchell, Independent Consultant
Six years later, I still count on and use those very same tools from The Pampered Chef, and my love for their products has only grown in the process. Our group of Spotlight Sponsors here at MBP, has been blessed to have
Kim Getchell
working with us and allowing us to showcase her Scentsy and Velata businesses. To my surprise, and delight, Kim joined us as a representative for The Pampered Chef in the new year!
I'll bet that you've heard of The Pampered Chef, or maybe you've even been to a party, or hosted one yourself. I went to my very first Pampered Chef party over ten years ago, and was definitely wowed by everything from the presentation to the food and the cool gadgets!
The Pampered Chef
has been around for over twenty years- providing cooks with wonderful cooking and baking tools, recipes and more, and offering men and women the opportunity to be their own boss!
Brownie Pan from The Pampered Chef
I had no idea what Kim was going to surprise me with from The Pampered Chef, but because I already use and trust their products, I knew I would love whatever I received from her. Kim sent me the Pampered Chef
Brownie Pan
- and she must be psychic, because this momma loves brownies! I was excited about using the Brownie Pan! The package shipped straight to my door, from The Pampered Chef, and was wrapped in plastic for protection during shipping.
Non-Stick Brownie Pan
The Brownie Pan from The Pampered Chef is a beautiful non-stick pan, featuring twelve wells for the perfect little brownie, or just about any type of 'few bite' squares you can think of! I ran right into the kitchen to test out the brownie pan, but found that we didn't have all of the correct ingredients for me to make brownies. So, I improvised and decided to make cornbread, instead.
Ready to bake- corn muffin mix, a bowl, one of my Pampered Chef Spatulas,
and my new Brownie Pan...
Into the brownie pan it goes...
I followed the directions, mixed up my batter, and had enough of it to fill six of the twelve squares in the brownie pan. I baked it in a pre-heated oven for about twelve minutes, and in no time, had fresh cornbread squares ready to be enjoyed by my family.
Baking away- almost ready!
I let the cornbread squares cool off for a few minutes, and then sort of wiggled the brownie pan, to make sure the cornbread wasn't sticking. The sides seemed to be fine, but the true test would be whether or not they stuck on the bottoms. I carefully nudged a square with my finger, and it cleanly popped right out of the pan! I couldn't believe my eyes, as each and every square of cornbread came out with the exact same amount of ease, leaving nothing behind but warmth!
How amazing is this!?
Um- I have never, ever had a baked good come away from the pan so beautifully before! I still can't get over it! The squares were perfectly golden brown on all sides, and not at all hard or crispy on the bottoms. My husband came home and snacked on a square, and said they were delicious! There was no clean-up involved, other than washing the bowl I mixed the batter in. Seriously- I gave the pan a wipe with a paper towl!
One of the things that I love the most about this wonder-pan, is that the squares are just the right size for my toddler's little hands. He still sort of has trouble with muffins and cupcakes, so I plan to use the brownie pan from The Pampered Chef for those types of treats. I also can't wait to try making mini quiches in this pan. I usually use a mini muffin pan for them, but they're so small- everyone always wants a ton of them. If I use this pan, maybe everyone will be a bit more satisfied by the size. I have to say a huge thank-you to Kim, as this was an excellent choice for our family!
Here are a few other products that I personally own and recommend from The Pampered Chef...
Mix 'n Chop
Micro Cooker (Large)
Tool Turn About
(Ladies- I use this for my make up and brushes, in the bathroom!)
Of course, The Pampered Chef has a myriad of wonderful tools, gadgets,
cookware
, bakeware, spices, recipes and more! I could go nuts over making a list of new products that I would love to have from The Pampered Chef. If you're like me, and want to deck your kitchen out with The Pampered Chef, plan to host a party with Kim (you can even do this online), and you'll quickly see how many folks respond, because they love this company and its products! Of course, you could always ask Kim to come over to do a night or afternoon of show and tell (and eat and shop!), if you're local to her. Just want to shop? No problem- you can shop with Kim 24/7! Want to start your own business with The Pampered Chef? Talk to Kim about getting started, today!
Head on over to
Kim's personal website with The Pampered Chef
to check out all of the amazing products for cooks and non-cooks, alike! Plus, there's a super cool online outlet that you'll want to browse, because it's got a lot of products waiting for you- at extremely discounted prices!
Special thanks to Kim Getchell for sending our family a fabulous Pampered Chef product to test out this month! Look for another fabulous Pampered Chef feature with Kim in April!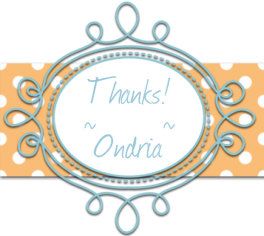 Disclosure: Other than the above mentioned products, which I received directly from this sponsor for review purposes, I was not compensated for facilitating this review. All opinions expressed are my own. Your experience may differ.