My hubby and I don't really go gaga over Valentine's Day, but we do like to give each other a special little something, just to let the other know that we love and appreciate each other. One of my favorite places to look for unique gifts for special occasions and everyday celebrations, just happened to have some wonderful options for Valentine's Day!
Red Envelope offers customers a fantastic selection of gifts for every occasion, as well as gift options and customer service that can't be beat! This being my first time shopping with
Red Envelope
for gifts, I was a little bit overwhelmed by the incredible selection of gifts in a number of categories- from gifts for children to gifts for the home and garden.
The RedEnvelope Story
Launched in 1999, our mission remains to make gift giving for every occasion easy and fun.
The name RedEnvelope comes from a firmly held belief in Asian cultures that the color red is an auspicious symbol of happiness. Gifts are often presented in a simple red envelope - a timeless tradition that carries with it well wishes of prosperity, good fortune, appreciation and love.
I chose three gifts from Red Envelope, and had my entire family in mind as I made my purchases.
All of my Red Envelope purchases arrived in pristine white boxes- ready for gifting!
The first item I chose was to be shared by both me and my husband. The
Leather Card Case
was a great choice for the two of us, because we each own our own businesses, yet often find ourselves without our business cards when people ask for them. This attractive leather card case has plenty of room to hold his cards and mine. There is even a little keyring attached to the case, so if need be, we could take it with us. The idea was to leave it stocked with cards in our car, so that way, we'll always have cards on hand. A great option for gifting this item, is to have it personalized for just a few dollars extra. I decided not to do that, since it was meant to be a shared item.
Leather Card Case - also available in kingfisher blue and camel
As a little gift to myself, I splurged and purchased the beautiful
Monogrammable Gardening Gloves
. I love gardening, and my hubby built me a beautiful potting bench for Christmas, which I have been itching to use. My husband's family all gave me gardening-related birthday gifts, as well, so a sturdy pair of gloves that looked great, but would protect my hands, were also much needed! These particular gardening gloves from Red Envelope, are soft brown seued, with heavy cotton canvas cuffs in a pretty spring green color.
Monogrammable Garden Gloves
I love that I was able to select the size of the gloves- from small to large. I went with the small size, and the gloves fit nicely. My hands feel protected, but I am still able to feel the plants. Not only are these gloves pretty, they are fully functional. These are much longer than any of the other gardening gloves in my collection, which is great, because they'll protect my arms when it's time for me to cut back my roses! These lovely gloves came with a beautiful story card, too! For a few dollars more, I could have had these gloves monogrammed with my initials (regret that I didn't!). I think these would make a great mother's day gift for my mom, and maybe even my husband's grandmother!
Our third box of goodies from Red Envelope...
Along with beautiful, personalized gifts, Red Envelope also offers gourmet treats and goodies! We chose to review a box of
English Toffee
(I have a huge weakness for toffee!), and figured it would be a treat that the whole family would enjoy having around for Valentine's Day.
Just look at this scrumptious Toffee!
Chocolate covered toffee, topped with nuts- yes, please!
I love toffee, but am not about to try to make it myself, so being able to pick up a pretty gift box of chocolatey treats like these, makes my day! This yummy box of English Toffee included six dark chocolate covered pieces, and twelve milk chocolate covered pieces! I'm not sure who's been loving the toffee more- me or my boys! One thing is for sure, this makes a really nice gift, and it's also great to have on hand at home, for unexpected company. It takes very little time to put on a pot of coffee or tea, and serve that up with these yummy treats!
Here are a few more items that I would love to purchase from Red Envelope...
I'd love to give this to my friends who are getting married...
These mother of pearl earrings are so elegant!
Salsa growing kit for spring and summer freshness!
Red Envelope has so many fantastic gift options for everyone you love! Their website is so user-friendly, and the options and extra that are offered to customers are truly fantastic! Along with many of their gift items being customizable, you may select the date that you'd like the gift to be delivered, when you're checking out! Red Envelope certainly makes gift givers feel that they are selecting and sending top quality gifts, and makes sure that the recipients are 100% satisfied.
I can't wait to shop Red Envelope for upcoming birthdays, weddings and other celebrations, too!
Want It? Buy It!
Head on over to Red Envelope and you'll be met by a world of beautiful gift options! You'll also notice the entire Red Envelope family of brands- like Sharri's Berries, Pro-Flowers, and more! Be sure to check out the
coupon code page
to grab a coupon to use for your purchase!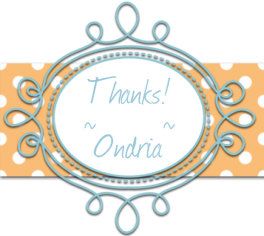 Disclosure: I received a gift code to use toward my purchase for this review. Regardless, all thoughts and opinions are my own. Your experience may differ.