Well friends, we're a month and a few days into the new year, and I am semi-back to a normal routine. It can be hard to find the motivation to get back into the swing of things after the holidays, especially true for me, since we were on a bit of an extended vacation in early January. One of the things I have been trying very hard to do, is to stay on top of meal planning, and cooking great-tasting meals for my family.
A few years ago, we switched from using regular old table salt to using
sea salt
for cooking, and finishing. Sea salt is a little bit better for you than regular salt, and we made the big switch after my dad was placed on a low sodium diet about ten years ago. I've been happy using sea salt from some of my favorite health food stores, but I was recently introduced to a company that really knows their salts, and boy, have I been missing out!
I loved the box that my sampler came in from The Spice Lab!
The Spice Lab
offers customers fine salts, spices and teas from all over the world, and I was lucky enough to receive my very own sampler of sea salts! My gourmet sea salts arrived in a nice box, and I couldn't wait to see what kinds of salts were waiting for me!
My sampler of gourmet sea salts, in their wooden holder.
I was so excited to see that the Gourmet Salt Collection that I received from The Spice Lab, came packaged in such a neat way. The collection included six different flavors of the gourmet sea salts, all held in their own individual tubes, topped with corks. An attractive wooden block housed the six tubes of salts, so that they were easy to see, and to reach when needed. I looked at all of the flavors of salts included in my collection, and I couldn't wait to get into the kitchen and start cooking!
Gourmet Salt Collection, on top of my stove... I love the wooden holder and the tiny salt scoop!
I found that the best place to keep my salts, was on top of the back edge of the stove. The wooden holder rested on it nicely, and it was right where I needed it, when I began cooking. I first used the Applewood Smoked Sea Salt, from Washington State. I wanted to try this smokey flavor on something simple, so I sprinkled a dash of it over our breakfast eggs. The eggs tasted incredibly delicious, and complimented the bacon we had on the side.
Eggs, anyone?
Next, we wanted to the French Fleur De Sel Sea Salt, from France. My husband surprised me by popping a fresh bowl of popcorn on the stove, and then added a dash of this amazing sea salt to it. I thought that we were munching on gourmet popcorn while we watched our evening movie! We have also enjoyed the other salts that we received, by using them on meats and for finishing at the table.
My collection of
gourmet salts
came with a handy little card, telling me which salts in the collection were recommended for poultry, red meat, pork, fish, vegetables, etc. I stuck the card right on the refrigerator with a magnet, so I would be able to see it and refer to it while cooking.
Details of the Gourmet Salt Collection
Salts Included in Collection No. 1
Washington State Apple Wood Cold Smoked Sea Salt
Murray River Pink Sea Salt
Fleur De Sel France First Harvest Sea Salt
Island of Cyprus White Flake Sea Salt
Bolivian Sunset Pink Warm Spring Mineral Salt
Hawaiian Red Clay Alaea Sea Salt
These samplers are bound to make a great addition to anyone's kitchen, and are practical gifts for chefs and cooks of all experience levels. From upscale restaurants to backyard barbeques, these products from The Spice Lab will definitely leave a lasting impression.
The Collections are housed in Pyrex test tubes with all-natural cork stoppers. The tubes sit in a handmade wooden base made from discarded shipping pallets.
Each Test Tube contains .6 to 1.3 Oz of salt depending on the density of each salt. Most Tubes have over 1 Oz of salt.
We have been loving being able to use these salts in our everyday cooking. I know that several of the cooks in my family would love to have this collection of salts in their kitchens! There are even more amazing salt collections available from The Spice Lab, plus teas and other spices, too!
Here are a few more products that I'd love to try available from The Spice Lab...
Gourmet BBQ Salt Collection
Aloha Salt Collection
Spanish Rosemary Sea Salt
If you or someone you know enjoys cooking, and trying out some new flavors, this is a great way to add some spice to life! You can purchase individual salts, or purchase a sampler collection, so you can try a whole bunch! I can't wait to try some of the other gourmet salts from The Spice Lab. This has been a wonderful experience, and it's been a great way to introduce new flavors to my husband and my toddler, without them really knowing it or noticing too much!
Head on over to
The Spice Lab
to check out their incredible collection of gourmet sea salts from all over the world (they even have some pretty snazzy bath salts!). Be sure to 'like'
The Spice Lab on Facebook
for great deals, ideas, giveaways and more!
One lucky MBP reader will win their very own Gourmet Salt Collection from The Spice Lab! Just use the Rafflecopter entry form below to enter to win! First two fields on the Rafflecopter are mandatory and the rest are optional- just remember, the more you do, the greater your chances of winning are!
Special thanks to The Spice Lab for allowing me to try their amazing gourmet sea salts, and for offering a fab giveaway for our readers, as well.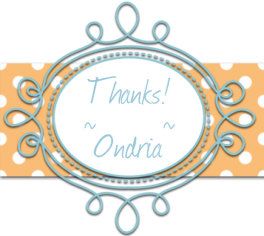 Disclosure: Other than the above mentioned products, which I received directly from this sponsor for review purposes, I was not compensated for facilitating this review. All opinions expressed are my own. Your experience may differ. Mommy's Block Party and its team members are not responsible for prize fulfillment or shipment- this is the understood responsibility of the giveaway sponsor.