It's not such a little known fact that I am a Jersey girl at heart. I spent the first ten years of my life living in New Jersey- a state that most people love to hate, but a state that I love for a number of reasons. I've now lived in North Carolina for about twenty years (yikes- I'm getting on up there, huh?), and though I love NC, you can take the girl out of Jersey, but you can't take take the Jersey out of the girl.
One of the things I missed almost immediately after leaving New Jersey (and have been missing ever since), was the food that I was used to. Everything is different in the south- if you ask for tea down here, you're gonna get a glass of luke warm iced tea that is so sweet, you're teeth almost fall out, instantly. Ask for tea in NJ, and you're going to get a cup of hot water with a tea bag. In the south, we love BBQ (and that's pulled pork- not hamburgers and hot dogs, which down here is referred to as a cook out), Cheerwine (a locally based soft drink co.), and fair food (i.e.- if it's fried and on a stick, we'll eat it right up!)
Long gone were the days of freshly baked bagels and pizza with slices as big as your face, with cheese that just dripped off of the end. A request for gravy fries makes folks scratch their heads, and leaves me wishing that someone would open up a real diner. A few weeks ago, I came across
1800NYCBagels.com
- a real bagel shop in New York, making and shipping fresh bagels all over the country, daily. I was thrilled beyond words to connect with Larry at NYCBagels.com, who offered two send me a dozen freshly baked bagels to try and enjoy with my family. I told my husband that we'd be receiving some 'real' bagels from NY, and he jumped for joy! We usually get real bagels every couple of years after we've been to NJ or a family member has come to visit (bringing bagels is a must!).
Here's our package from 1800NYCBagels.com!
Our bagels arrived in a nice green carry-box, with info sheets.
Look at these beauties! I could immediately see the freshness of these bagels- they looked plump and yummy!
I immediately opened and re-sealed one of the batches of bagels, getting as much air out of the bag as possible, and placed it into the freezer. I knew we wouldn't be able to eat them all before they started to go stale- and fresh bagels are best! We started with the bag of plain bagels and cinnamon raisin bagels- plain being my husband's favorite, and cinnamon raisin being my personal favorite! The sesame seed and multi-grain bagels went into the freezer.
I was set to wait until breakfast the next morning to try a
cinnamon raisin bagel,
but my boys wanted to try one of the 'real bagels' as soon as possible!
These two didn't bother with slicing or toasting- they barbarically ripped a bagel into pieces and began gnoshing right away!

At bit more civilized, I waited until breakfast for my bagel, and toasted some up for the entire family. I had kept one of the sesame seed bagels out, because that's the flavor I wanted to try first!
Now, this is what I call a real bagel- not that store bought stuff that 'stays fresh' for two months because it's loaded with preservatives!
The inside of the bagel was just right- all nice and soft, the way a real bagel ought to be!
About NYCBagels.com
Our family history in the food and wine business dates back many years.
In the late 1800′s our great grandfather had a very exclusive resort in Austria,
food, drink and of course bread was served every day.
When our family came to this country they were involved in the restaurant and fine
wine business. We know Quality – Our Bagels are not only
made exclusively for 1800nycbagels.com they are of the finest quality.
Our Bagels are hard to appreciate until you try them.
Balian's bagel is ready for a bit of schmear (cream cheese).
There are many different ways to enjoy
bagels
. I am used to eating them toasted and un-toasted (but prefer toasted), and to me, cream cheese just packs a punch of flavor that makes my heart sing! All of the flavors of bagels that we were sent were incredibly delicious! I loved the large raisins and notes of cinnamon in the cinnamon raisin variety, and my hubby was super happy with his plain and sesame seed bagels. We enjoyed our bagels at breakfast, made melty turkey and cheese bagels for lunch, and even made pizza bagels! These fresh, yummy bagels had that nice firmness to the outside, with a beautiful shiny coating!
Mmm... my bagel is toasted and ready for some cream cheese!
Oh, so very yummy! My favorite breakfast- a bagel and a cup of coffee!
1800NYCBagels.com has a fantastic variety of bagels and
flagels
(flat bagels), and they even make mini bagels! The pumpernickle, blueberry and chocolate chip (yeah- you read that right!) bagels look mighty tasty, too! Our bagels were baked and shipped on a Wednesday, and they arrived at my door two days later- fresh as could be! I was so impressed by the service, delivery and the flavor of these babies, that I know we'll be ordering from 1800NYCbagels.com soon! Now, we have no excuses not to have real bagels, whenever we have a hankering for them.
Here are a few awesome tips on how to store and enjoy your bagels from 1800NYCBagels...
Keep Bagels at room temperature. Do not store in the Refrigerator.
Slice Bagels before freezing, freeze for no longer than four months. Place Bagels in a freezer bag. About 6 to a bag. Seal tightly. Use toaster function to defrost then toast.
Bagels can be eaten even after they have hardened. By Broiling, Toasting or Microwaving (for 20 seconds). You can lightly sprinkle the Bagels with water and bake for about 8 minutes at 350 degrees.
We can't wait to order another batch of fresh bagels from 1800NYCBagels.com! I know that my sister (who lives in OK), would absolutely love it if I sent a box of bagels to her! My parents, and even a few other scattered relatives would love to receive these, too! Bagels make a great gift alternative to sweets and can be gifted anytime- think birthdays, house warming, congratulations, and thank you gifts, too!
Want It? Buy It!
Head on over to
1800NYCBagels.com
to browse their yummy selection of fresh bagel and flagel varieties, and to place your order! You won't be sorry you gave these a try! If this Jersey girl approves, you know they've got to be good! You can also connect with
1800NYCBagels on Facebook
. They'd love for you to give their page a 'like,' and say hello!
Special thanks to Larry and the team at 1800NYCBagels.com for allowing our family to sample these fabulous bagels and feel right at home again!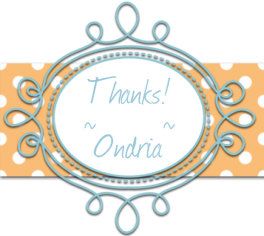 Disclosure: Other than the above mentioned products, which I received directly from this sponsor for review purposes, I was not compensated for facilitating this review. All opinions expressed are my own. Your experience may differ.