Part of our 2013 Valentine's Day Gift Guide
There are a lot of gals who love to give and receive beautiful jewelry for special occasions. I love jewelry, and enjoy accessorizing, but have definitely grown tired of 'the same old thing.' I'm not very adventurous when it comes to my accessories, so sometimes, it helps to have a little guidance from someone who knows jewelry like the back of their hand.
Presented by Independent Consultant, Cessna Foster
I recently caught up with Cessna Foster, a gal who I connected with through a direct sales company a few years ago, while I still lived in Maryland. Cessna and I were part of the same team for a while, and eventually both moved to different areas. Cessna is a very sweet person, and very knowledgable about the businesses she supports. Cessna recently became involved as a consultant for a fairly new direct sales company,
South Hill Designs
, and she was eager to send me some of their products to try out and share with all of you!
South Hill Designs was dreamed up and founded by Tamara Ochoa, a mom and homemaker. Tamara dreamed of creating personalized jewelry, and had a background in direct sales. She shared her vision with friends and family, and essentially built an amazing team that would help her launch this successful business.
My pretty little box of goodies from Cessna and South Hill Designs...
The contents of my package were bound together by a rubber band, and wrapped in tissue paper.
South Hill Designs is all about presenting customers the opportunity to
create a custom piece of jewelry
that tells a unique story- the story of the person wearing it, that is. Cessna wanted to help me create a my own story-telling locket, so she sent me to her South Hill Designs website to take a look at all of the different charms and accessories and make a little wish list of the ones that best represented me, and my life.
Here's what was in my box- a locket, coin, charm, droplet and safe-keeping drawstring bag,
There were an awful lot of beautifully crafted accessories to choose from, but you can't very well build a lovely story-telling piece of jewelry, without first selecting a locket. I went with the large silver locket. I'm not a gold-wearer, and the larger size (while it is pretty large), didn't seem like it would be too large, and was a great size for holding lots of story-telling pieces.
Here's the large silver locket, up close. I love the silver rim, and chain, and the large clear front and back!
This is to give you an idea of the size of the locket, compared to the chain.
And here, we have the locket opened up. It simply flips open, and has a magnetic closure.
After I found the perfect
locket
, I needed the perfect accessory pieces to add to it. I had a great time looking through all of the pretty charms, and was impressed by all of the different categories there were to choose from! I needed to select pieces that represented who I am, and as I contemplated that, a few ideas popped into my mind, which lead me right to the perfect pieces for my locket. I sent my selections to Cessna, and she placed an order, and had the story-telling kit sent right to my home, so I could experience building the locket, myself.
All of the accessories for my South Hill Designs Locket came individually packaged, like this.
I selected one coin, two charms, and one droplet to add to my beautiful locket.
I chose the 'faith' coin for my locket, because my faith in God is what keeps me going! I thought it would make a perfect backdrop for my locket, and I was right!
I also chose the eternity charm, to represent my comittment to my husband, and the birthstone for the month of October, because that is my son's birth month.
I couldn't wait to place all of these little pretties into my locket, close them up and take a good look at my new lovely token of love for God, my family, and all of the things that I hold dear to my heart. Putting the charms into the locket was super easy, and lots of fun! I can only imagine how fun it must be to build a locket at a party, with lots of close friends with you, all pouring over the charms and add-ons!
Here's the big reveal, as I can tell you'reitching to see the finished product...
My beautiful locket by South Hill Designs (but designed by me!), containing my coin, and two charms.
South Hill Designs also has stunning droplets that you can add to your chain, to give your locket a little extra flair. I chose the white pearl droplet, because to me, the pearl is about as classy and classic a symbol that you'll ever find. I simply added the droplet to my chain, and it really gave my locket a whole new look!
Here's a closer look at my South Hill Designs locket, with the droplet added to the chain.
Check out some of the other beautiful options available from South Hill Designs...
More lockets- choose from silver, gold and rose gold...
Coins in different colors and sizes...
Many subtle, or colorful charms...
Droplets to suit every style...
Are you ready to
build a beautiful locket
for yourself or someone you love? This Valentine's Day, think outside the box and give a gift that truly represents the person you'll be giving it to. With so many options, like locket and chain sizes and lengths, and so many combinations of coins, charms and droplets, you give a unique, personalized gift that will never be forgotten!
I'm a super happy girl, and love my special new South Hill Designs locket! I can't wait to order some more charms and add-ons, so I can change it up, when I feel like it.
You can find all of these beautiful designs by South Hill Designs, and many more by visiting
Cessna's South Hill Designs
website. Cessna is ready to help you build the perfect locket for a Valentine's Day gift, or for any occasion! *Please note that Valentine orders muct be placed by February 8, 2013. Interested in learning more about this South Hill Designs business opportunity or hosting your own party? Just let Cessna know, or leave her a comment on this post! You can also connect with
Cessna on Facebook
to stay up to date on news and special promotions and even neat ideas for your locket!
One lucky MBP reader will win their very own Medium Locket of choice from Cessna. Please note that the giveaway is for the locket, only and will not include coins, charms, or droplets. These can be ordered through Cessna for an additional fee. Just use the Rafflecopter entry form below to enter to win! First two fields on the Rafflecopter are mandatory and the rest are optional- just remember, the more you do, the greater your chances of winning are!
Special thanks to Cessna Foster with South Hill Designs for allowing me to tell my story, through this beautiful locket, and for offering a fab giveaway for our readers, as well.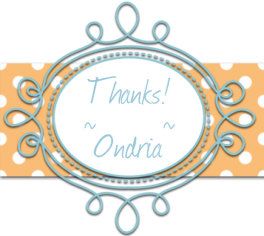 Disclosure: Other than the above mentioned products, which I received directly from this sponsor for review purposes, I was not compensated for facilitating this review. All opinions expressed are my own. Your experience may differ. Mommy's Block Party and its team members are not responsible for prize fulfillment or shipment- this is the understood responsibility of the giveaway sponsor.