I don't know what to think of the weather anymore. I live in the Piedmont of North Carolina, and this time of year, there's no telling what we'll be dealing with. One day, we may have snow and ice, and days later, we're in the 70's, with tornado watches looming over our heads. I've sort of been feeling like I need to have some double-duty clothing in my closet, ready to carry me through the rest of winter, through spring.
My favorite 'best kept secret,' and
clothing boutique
, Conversation Pieces just got some great new styles in for spring, and they still have plenty of wintery styles available, too. Of course, this makes me jump for joy, since I need chic, affordable styles that will suit my momma-lifestyle. I've had the pleasure of working with Audrey and the fantastic team at Conversation Pieces for a little over a year, now, and have been loving every minute of it! Not only are the designs super fresh, they're boutique quality, from up and coming designers, and the prices are always reasonable!
Here are my goodies, all wrapped up...
I just received a little goodie box from Conversation Pieces, with a few of my top picks from my wishlist! I love that sweet, shabby chic, California livin' vibe that comes with every Conversation Pieces packages and shines through their website and blog! Each package sent out from Conversation Pieces comes wrapped in tissue, and bound with a pink lace ribbon, the Conversation Pieces signature style. Plus, each ribbon holds a lollipop- something sweet, each and every time!
The top five items on my Conversation Pieces wishlist...
Of course, with so many great new pieces, I didn't know which to try on first. Since the day after the arrival of these lovely pieces we supposed to be near 70 degrees, I thought the Breaking Traditions Top would be a great piece to start with.
Breaking Traditions Top
I chose this casual,
chic top
for its versatility. I love the 3/4 length sleeve, and the banded black around the collar, sleeve bottoms and shirt bottom. The contrast between the black and almost purple hues of blue make this a great choice for cooler months. The high/low style is cute, cozy and comfortable, and is a great look for a lazy day at home, running errands, or going out.
I enjoyed wearing the Breaking Traditions Top at home, while spending the day working, and caring for my two-year-old. The lightweight knit top allowed for everything from indoor chores to playing outside in the yard. I decided to keep the top on later that evening, and wore it out to dinner, to celebrate my mom's birthday.
I paired my Breaking Traditions Top with a black cami underneath, dark blue skinny jeans, and black flats.
I knew this was a great choice! I love this top!
About the Breaking Traditions Top...
In a break from traditional color combos, the new knit is black incorporated with blues in a clean, understated way. This fine mesh knit shirt features contrasting neck and sleeve bands with a high-low hem. Wear alone or over a cami-tank.
Details
71% polyester 24% rayon 5% spandex.
Soft, thin, mesh knit.
Measures 20"-27" from shoulder to hem.
Made in USA.
$21.00
I love being able to be mom, and look good while doing it!
This isn't the only fabulous top that's a must-have from Conversation Pieces, and I've got more great styles for you to see from my wishlist, but you'll just have to wait and see what those are! In the meantime, you might like some of these...
Coastal Road Trip Sweater, Teal
Saturday Favorite Shorts, Khaki
A Little Hint of Mint Scarf
Preppy Smart Babydoll Blouse
Want It? Buy It!
With so many styles added every week to the
Conversation Pieces
website, you might want to bookmark it. I visit the site every few days, just to see what's new! You can shop your heart out over at Conversation Pieces and get free shipping when you use the code
MBPSPRING
. Be sure to connect with Conversation Pieces on Facebook, too- they're always posting style picks, tips, recipes and more!
Look for another great Conversation Pieces review soon!
Special thanks to Audrey and the gang at Conversation Pieces for allowing me to be one of their bloggers, and share these great pieces with the MBP Community!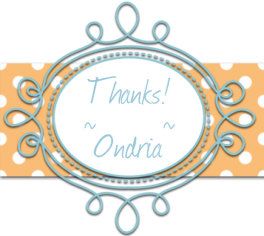 Disclosure: Other than the above mentioned products, which I received directly from this sponsor for review purposes, I was not compensated for facilitating this review. All opinions expressed are my own. Your experience may differ.