It's an age old question, which as a woman myself, I'm not sure if I can really even answer. For some guys, it can be tough to find that perfect special gift for their girlfriend or wife, or even other special women that have had an impact on their life- like a mom, sister or friend. Our friends over at
Sugar Daddy Dating Site
, recently released the results of what women really want for Christmas, after polling 1,000 women between the ages of 21 - 45.
Have a look at what they found...
Here are my thoughts...
Flowers
While I love flowers and believe they're a great anytime gift, I would not recommend giving them for Christmas, unless you are giving them as an 'appreciation gift' to a co-worker, teacher, administrator, etc. If you give your wife or girlfriend flowers for Christmas (though she will briefly consider 'It's the thought that counts'), be prepared to be given the cold shoulder until she gets over the fact that you put zero thought into her gift.
Jewelry
Most gals do appreciate a nice piece of fine jewelry, but if you're going to go this route, do your homework. Don't gift her something she already owns, and steer clear of tacky 'mommy jewelry.' Go with something classic, classy, and vintage- if you can find it, and/or afford it. Here's a tip- don't give her any cheap piece of junk that she'll end up having an allergic reaction to, or that will turn her skin green.
Technology
We live in a fast-paced world, so it's only natural that we women will want to keep up with everyone else, and will say that we need the latest technology in order to do so. So, go ahead- gift technology related gifts and electronics that we'll actually use and appreciate. I'd go with tablets, laptops, e-readers, cameras and phones, and not even bother with video games or consoles. Accessories make great stocking stuffers, or supplemental gifts, too! Just keep in mind that if you give us electronics, you'll need to be prepared to set up, install and give a crash course, unless we're totally independent, and say we don't need your help (but chances are that we're just saying that, and we really do need help).
Travel
Travel sounds like a great gift, and I'm sure it would be viewed as thoughtful, and romantic. Before booking any trips or buying tickets, however, I would just say something like, 'I want to give you the vacation you've always dreamed of. We're going to Italy! Let's get our datebooks out and block off a couple of weeks.' It would be nothing but headaches and heartaches if you book a trip, but don't consult her schedule, first. Just a friendly word of advice from this busy momma!
And last but not least...
I know that it's not on the list of gifts to give women, but I would absolutely love to find a Dyson Vacuum Cleaner under the tree. I want one of those babies, and have had one on my Christmas list for four years! My sister loved receiving a deep freezer from her husband a couple of years ago- because it was something she had been wanting. There is nothing wrong with gifting something you know that special girl in your life will love. Chances are, she'll love the fact that you listened to her and remembered that she told you she wanted that IKEA furniture set or garden shed, even more than the gift itself!
Happy Holiday Shopping and Gifting!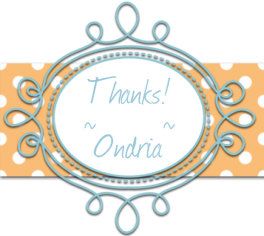 Disclosure: This is a sponsored post.