To a first-time mom, nothing hurts more than seeing your kids in even the slightest amount of pain. Balian is getting to the age where he's lookin' for someone to roughouse with (it isn't mommy!), and he's all boy- tripping, falling, scrapes, bump-ups, and more. Luckily, we've not had any major cuts, but we've had plenty of scrapes where we've seen blood. Scrapes like that need cleaning, and protecting, and since I'm squeemish around blood, and not much of a nurse, I need all the help I can get!
Thanfully, I was recently introduced to
TruKid
, created and founded by amazing mommy of six, Jennifer Adams Bunkers. Jennifer realized the need for a line of children's care products that kids would actually want to use, and would be free of chemicals that don't need to be on or anywhere near their bodies. Eventually, an entire product line was born, and now provides a safe and easy way to care for your kids, and for them to learn how to care for themselves.
We were sent a couple of TruKid products to try out at home, and couldn't wait to put them to the test. We received the TruKid Hero Stick, and the Dancing Detangler.
We first tried the Hero Stick. Not long after we received our
TruKid products
, we had a little fall outside on the front walk, and Balian ended up with scraped skin. It wasn't anything that drew blood, but he had a long, red scrape, and I knew he was upset over it. I retrieved the Hero Stick, which is also sometimes called 'Mommy's kiss in a stick,' and applied a super thin layer over the scrape. The irritated area seemed less red about twenty minutes after the accident, and Balian felt much better after we used the Hero Stick. We've also used the Hero Stick on B's upper thighs, where he sometimes gets rashy. It seems to sooth the irritation, and helps us get on with our day!
About Hero Stick...
A natural soothing balm that protects and soothes skin irritations. Perfect for backpacks and purses, moms kiss in a stick will make boo-boos, bug bites, eczema and rashes feel better. Made with Balm of Gilead, Calendula and Plantain Leaf to protect while skin heals. There are no parabens, artificial colors or fragrances in this biodegradable formula. 0.6 oz. tube.
I love that I can toss the Hero Stick into my purse or easily send it to grandma's house. I think I'm going to end up getting a 3-pack of the Hero Sticks, so I can be sure all of our 'babysitters' have a stick at their house! This fits right into our diaperbag pocket, and we always make sure we take it with us when we're on the go!
B, getting ready to get his hair washed and try out the Dancing Detangler
We also received the Dancing Detangler, and to be honest, I wasn't sure if we would actually have much use for it... until I got to thinking. Balian has fine blonde hair, and it's not super long, but I don't keep it cut really short, either. He hates, hates, hates having his hair brushed. I usually have to chase him and hold him down to get a brush through his mane! I never really thought that he didn't like having his hair brushed because it was hurting him in some way. So, I decided to spritz a little Dancing Detangler onto B's wet hair after his bath, and then the brush just glided right through his hair. He didn't run off, and the entire brushing session took less than one minute.
I was curious how the Dancing Detangler would work on my own hair, which is thin, fine, and naturally curly. Despite using conditioner, something happens between the rinsing stage at the end of my shower, and the dry-off period, where my hair expands, and gets really knotted and tangled. I sort of hate glancing at all of the hair that winds up in my brush after the big brush-out! I am happy to report that this product made brushing through my own hair, a much more pleasant experience!
About Dancing Detangler
No more fuss or hurties when you brush your hair! Our Dancing Detangler has a special non-sticky formula that takes the pain out of combing and brushing your hair. Works great on hair of all ethnicities. Please get parents help when using this product.
TruKid has an entire line of wonderful, natural products that you and your kiddos will love.
We can't wait to try...
Helping Hand Wash
Sunny Days SPF 30+
TruBaby Bubbly Body and Hair Wash
Super Bubble Bath
TruKid products are perfect for the entire family! Make the kids feel like big kids this Christmas, and stuff their stockings with a few TruKid products that they can use on their own! Keep in mind that parental superision is always encouraged!
You can find all of these wonderful, natural care products and more, on the TruKid website! Don't forget to connect with TruKid by liking them on
Facebook
, and following on Twitter!
One lucky reader will win a Dancing Detangler and Hero Stick from TruKid! Just use the rafflecopter entry form below to enter for your chance to win!
Special thanks to TruKid for allowing us to try these wonderful products, and for offering such a great giveaway for our readers!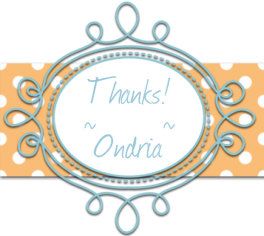 Disclosure: Other than the above mentioned products, which I received directly from this sponsor for review purposes, I was not compensated for facilitating this review. All opinions expressed are my own. Your experience may differ. Mommy's Block Party and its team members are not responsible for prize fulfillment or shipment- this is the understood responsibility of the giveaway sponsor.