Some days I wake up and can't believe how big my son is getting. He just turned two in October, but every day, he's acting more and more like a big boy. I loved dressing Balian in cute baby boy outfits, but now, cutesy clothing doesn't really fit his personality, and his daddy would give me a big 'ol eye roll if I broke out the pastels, again. I've found myself having a hard time, though, finding toddler clothes that will fit Balian. Since Balian is built with broad shoulders, long, but solid legs, and a long torso, as well, most things end up too short on him.
I stumbled across
Rugged Butts
not to long ago, and fell in love with their wide selection of cute baby boy and toddler clothing and accessories, right away. Rugged Butts was actually born from Ruffle Butts- a unique baby and toddler girls boutique style shop. Amber Schuab, owner and founder of Ruffle Butts and Rugges Butts, began Ruffle Butts with a simple goal of creating a modern version of the ruffled dipaer cover or bloomer, which she remembered being a big part of her own chilhood wardrobe. The line took off, and there were a lot of requests for boy's clothing, so Rugged Butts was born!
Rugged Butts has a wonderful selection of cute, and also non-cutesy
baby boy and toddler necessities
, and extra special add-ons. We were very excited to be offered a long sleeved toddler tee from Rugged Butts, and were offered a few different designs to choose from. Keeping Balian's current selection of clothing in mind, I chose a shirt that would go with some bottoms he already owns, with a design I knew he would love!
I picked the Rugged Butts
Vintage Airplane Long Sleeve Tee
for Balian, because he absolutely loves planes, and the colors in this shirt- creamy white background with the orange plane and brown sleeves, perfectly matched a pair of pants that I had just bought for him.
Mr. Cool, modeling his Vintage Airplane Long Sleeve Tee from Rugged Butts...
I really took to this toddler shirt quickly, as did Balian. This is probably the softest (and I do mean that) cotton tee that Balian now owns. I like the fact that the t-shirt has that layered look, and love the vintage plane design, as well as the beautiful stitching and embroidery work!
Features of the Vintage Airplane Tee from Rugged Butts
(From the Rugged Butts website)
Your basic long sleeve tee that stands out from the rest.
Made to pair perfectly with any number of our matching Pants, this is sure to be one of his cool-weather favorites!
Made of our super soft cotton, the tee features a crew neck and a fun applique vintage plane for your aviation enthusiast.
Machine washable, dry on low.
Balian- matching from head to toe in his Rugged Butts Tee, coordinating pants, and shoes!
(The pants and shoes are not from Rugged Butts- we already owned those and they just happened to match this cool shirt!)
Our
Rugged Butts Tee
looks great, wears great, and it washes well, too. We have had a few stains on this shirt from pizza sauce and chocolate, which came right out, after I treated the shirt with our favorite stain remover. Balian really does love this shirt and asks to wear it pretty often. I think I'm just going to have to get him a few more cool t-shirts from Rugged Butts to keep up with the demand!
Rugged Butts, and even
Ruffle Butts
(if you have girls), are both great places to shop. Busy parents can quickly and easily select a few items they'd like to see their little one in, and then the website you're on will offer a few coordinating item suggestions that you can add right to your shopping cart! Gotta love that little option!
Want It? Buy It!
Rugged Butts has got you covered for special occasions (like holiday attire), cozy nights and play dates, too! Be sure to browse all of the adorable designs available at
Rugged Butts
, and check them out on
Facebook
and
Twitter
, too!
Special thanks to the team at Rugged Butts for allowing us to try out one of their awesome tees, and share about it with our readers!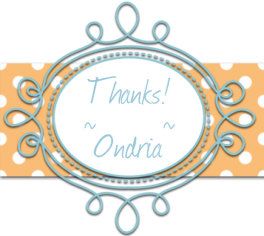 Disclosure: Other than the above mentioned products, which I received directly from this sponsor for review purposes, I was not compensated for facilitating this review. All opinions expressed are my own. Your experience may differ.