I can hardly believe that Christmas is over. It rushed right in, and just like that- it's gone! Truth be told, I am looking forward to getting my house back to 'normal,' and sprucing it up a little bit, before our family leaves for a 10 day vacation. I usually leave all of the Christmas decor up until mid-January, but I think I'll take it all down before we head out, so I won't have to deal with it when we get back.
One of the nice things about going ahead and cleaning up, is that I can get everything back to a simple decor type mode. To me, one of the best ways to avoid the 'after the holidays blues,' is to do something simple, like add a new area rug to a room in your home, or put a new duvet cover on your bed.
Our friends over at
Mohawk Home
were kind enough to send our family a brand new area rug to review. Mohawk Home sells beautifully crafted floor coverings and textiles- for every room of your home, fit to work with your spaces, and fit in with your style. From area rugs to carpet and tile, Mohawk Home has everything you need to get your floors covered!
We have beautiful hardwood floors through out our craftsman style home, but I am always concerned about the floors being scratched by toys, or Balian hurting himself. I like making sure that he has the option of a soft, warm space to play on, if that's where he wants to play. Aside from safety and functionality, area rugs can easily break up spaces, or make small spaces come together, and appear much more intimate, and cozy- or even stately, if that's what you're going for.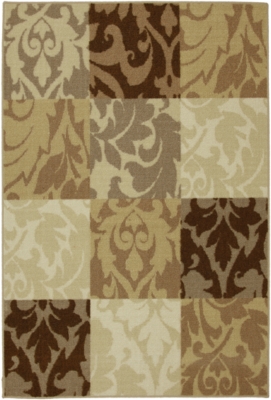 I chose to review the beautiful
Staunton Brown 40x60 Area Rug
. This lovely area rug from Mohawk Home, was delivered right to my door, and was tightly rolled up, and protected by heavy gauge plastic covering. At first, I had thought that this rug would look nice in our family room (and it would have), but it was just a bit too small to cover the area we needed to have covered.
For plan B, I decided to place the
rug
in my dining room. Now, we have a huge farmhouse style dining table that my uncle built, and the table is much, much larger than the rug, so placing the rug under the table wouldn't make sense. Instead, I placed it in front of an old sideboard (that used to belong to my parents). Not only does it look nice, adding depth and texture to our dining room, it provides yet another soft area for Balian to play cars, or sit and read, etc.
Here's Balian, opening up a blog package on his favorite new rug from Mohawk Home...
...and playing on the rug, too!
About the rug...
The Staunton Area Rug features neutral tones- tans, creams and browns, perfect for just about any space. It's a low pile rug, but not super low, like the other area rugs that I own. This area rug is tightly woven, and very soft to walk, or sit on. We love the neutral tones in the rug, because it can be used in pretty much any area of our home, without clashing with out color choices. The scrollwork design withing the squares, featured on the rug, is modern, traditional, classic, elegant, yet casual.
We love how this rug looks in front of our sideboard...
Cleaning and Care...
This rug is the easiest rugs to clean that I have ever owned. We've had a couple of spills on it (from sippy cups), and those were just spot cleaned with a little soap and warm water- nothing too major. As for foot traffic dirt and debris, that's easy to vacuum right up, with no snagging or pulling.
Easy to clean, and ready to go...
We love how durable the
Staunton Area Rug
from Mohawk Home is, and we can tell that it's going to be around for a long time. We've received lots of compliments on this lovely rug, and family members have noted how it adds a little something extra to our dining space.
Mohawk Home has such gorgeous rug designs, and lots of funky, modern choices, too! Here are a few other selections that I'm lovin'...
This would look great in my parent's living room!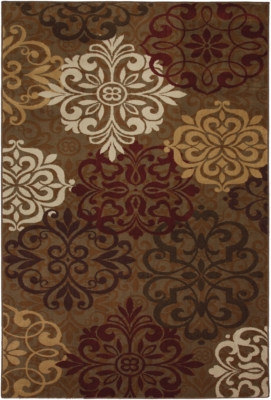 I'd love this one for my living room!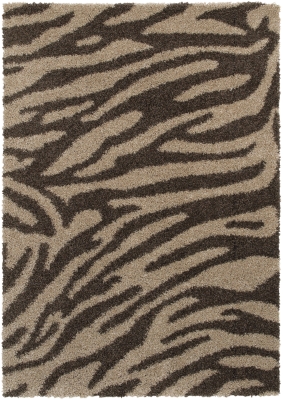 My sister needs this wild one...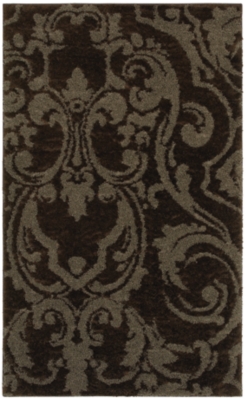 I love the simple elegance of this one...
Mohawk Home cares about providing their customers with high quality products:
area rugs
, carpeting, laminate, hardwood, vinyl, tile, and more! If you're looking for a little way to spruce up any space in your home in the new year, consider one of these beautiful rugs! There are tons of kitchen mats, bath mats, outdoor rugs, and more to choose from! Looking for something permanent? Don't worry, with so many beautiful flooring options to choose from, Mohawk Home will have your floors covered in no time!
Want It? Buy It!
Head to
Mohawk Home
to browse their floor covering selections, and area rugs, as well! I wouldn't be surprised if you found several things you could see in your home! You'll definitely want to connect with Mohawk Home on
Facebook
,
Pinterest
, and
Twitter
, to grab decor and design tips, see the latest additions to their wonderful line of products, and much more!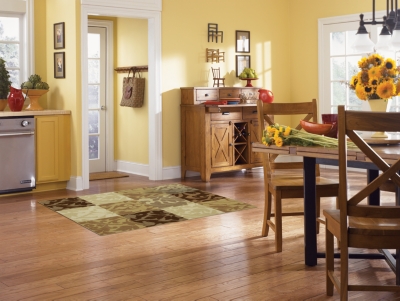 Want It? Win It!
One super lucky MBP reader will win their very own Staunton Area Rug from Mohawk Home, just like the one I received for review! Just use the Rafflecopter entry form below to enter for your chance to win!
If you're not already a fan of
Mommy's Block Party on Facebook
, please take a minute to give us a 'like,' if you'd like to connect with us over there- we appreciate it!
Special thanks to Mohawk Home for allowing us to spruce up our home with a beautiful new rug, and for offering this wonderful giveaway, as well!
Good luck to all!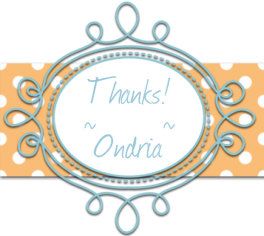 a Rafflecopter giveaway
Disclosure: Other than the above mentioned products, which I received directly from this sponsor for review purposes, I was not compensated for facilitating this review. All opinions expressed are my own. Your experience may differ. Mommy's Block Party and its team members are not responsible for prize fulfillment or shipment- this is the understood responsibility of the giveaway sponsor.