In our house, we try to be as eco-friendly as possible. We sure do get a lot of boxes, when the mail comes- so we wind up with a lot of paper, cardboard, and even plastic that we set adise for recycling day. We taught Balian about recycling right off, and now he proudly knows the difference between the trash, and the 'recyling trash.' With all of the packages and paper to come in the next week or so, recycling has definitely been on my mind. Though we recycle at home, we can do our part for the environment, even futher, by purchasing environmentally friendly toys for our son.
Green Toys
makes classic children's toys, which are made from recycled plastics, and other environmentally friendly materials. Green Toys focus is on creating toys that are safe for children to play with. By making the toys this way, it helps to reduce greenhouse gases emissions and fossil fuel use, which leaves us with a happier, healthier planet.
As a mom, I only want the best for my son, but I'm not always thinking about how some of the things he holds in his hands were even made. With Green Toys, I know that what he's playing with is safe. Most Green Toys are made with the main ingredient being plastic milk jugs, which are then recycled... and used to make awesome toys!
We were able to select one of the newest Green Toys available for review. I chose the
Sea Plane
for Balian, because he is fascinated by planes, and loves toys that can be used in and out of the bath tub!
Our Green Toys Sea Plane...
As soon as Balian saw the
Sea Plane from Green Toys
, he was ready to dig into the package, which was made of 100% recycled paper. The large working propeller caught B's eye, and he couldn't wait to give it a test spin!
'Come on, mommy- let's play plane!'
As we opened up the Sea Plane, I explained to Balian that the box was made from recycled paper, and he immediately picked it up, and carried it to our indoor recycling bin. I was so proud- my little recycler! After that, it was right back to the plane for some play time! The sea plane is a great size, and it's easy for both big and little hands to grasp. Balian had a ball spinning the propeller, and making the plane fly. We even tried the sea plane out in the bath tub, the next evening. It floats magnificently, and offers a whole new world of fun and imaginative play for my little pilot!
'Can you hear the plane, mommy?'

Check out this quick video of Balian enjoying his new Sea Plane from Green Toys...
About the Sea Plane from Green Toys
(From the Green Toys Website)
Float, fly, and find Good Green Fun™ no matter how you travel! The Green Toys™ Seaplane is ready for earth-friendly excitement in the sky or out at sea. Made in the USA from 100% recycled plastic milk jugs that save energy and reduce greenhouse gas emissions, this buoyant yellow and green floatplane features a spinning propeller and chunky, oversized pontoons perfect for coasting into any port. Specially designed to float when taken into the bathtub or pool, young captains can easily navigate from water to air and back again. No BPA, phthalates, PVC or external coatings, and also meets FDA food contact standards. Dishwasher safe for easy cleaning. Packaged with recycled and recyclable materials and printed with soy inks.
Dimensions: 9"L x 9"W x 5"H.
Recommended for ages 1 and up.
Green Toys makes so many wonderful toys and play sets for kids!
Check out some of these favorites...
Cookware and Dining Set
Pink Tool Set
(Also available in Blue)
Blocks
(Pick of the Year!)
School Bus
(Award Winner!)
Green Toys is a wonderful choice for anyone who wants to teach their children the importance of taking care of our precious Earth, or for anyone who just wants to make an
environmentally-conscious toy
purchase. I love that these toys are made right here in the USA, and that I can feel good about my son playing with them. It's nice to know that all of those milk jugs that we go through each week (at least four!), are finding new life again through Green Toys. And hey- if our sea plane is ever spent, we can recycle it, so it can be transformed into something useful, yet again!
Green Toys are wonderful for anytime, and they'd make a great gift this holiday season, too! Your little ones will love the bright colors, and all around fun they'll have playing with these toys! There are lots of toys for boys and girls of all ages! I can't wait to get some of the little gardening toys for Balian once spring rolls around- my little helper will love them, and so will yours!
Want It? Buy It!
You can purchase all of the above featured toys and many more over at
Green Toys
! You can also connect with
Green Toys on Facebook
and follow
Green Toys on Twitter!
Want It? Win It!
One lucky MBP reader will win their very own
Sea Plane
from Green Toys! Just use the Rafflecopter entry form below to enter for your chance to win!
Special thanks to Green Toys for sharing this wonderful toy, made from recycled milk jugs, and for offering this awesome giveaway for our readers!
Good luck!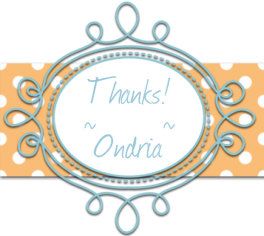 a Rafflecopter giveaway
Disclosure: Other than the above mentioned products, which I received directly from this sponsor for review purposes, I was not compensated for facilitating this review. All opinions expressed are my own. Your experience may differ. Mommy's Block Party and its team members are not responsible for prize fulfillment or shipment- this is the understood responsibility of the giveaway sponsor.