When it comes to shoes, I love anything that's stylish, looks comfortable, and is something I can wear without having balance accidents in. I spent years wearing beautiful heels to the office, and then traded those for flats and riding boots. When I became a housewife, and then a work at home mom, I no longer needed to wear shoes while I worked, and loved the freedom. I'm pretty accident prone, though. I have broken quite a few toes, and just last week, I added two more to that broken toe number. My husband is always after me about not wearing shoes, but I can't help it- my toes hate feeling so confined... well, at least they did, until I found a great shoe that I can wear around the house all day, comfortably!
You may have heard of
Dearfoams
before, or seen their luxurious slippers in some of your favorite stores. They are well known for their various styles of comfy slippers and accessories, and have been around since 1947! Dearfoams is a trusted, reliable name in the world of slippers and comfort shoes for home or away, and they also offer up cozy sleepwear!
I was offered my choice of Dearfoams for review, and truly had a hard time making my selection, because there were so many cute, cozy looking styles to choose from! Now, let me be honest here- I've never been a big fan of
slippers
. I don't like my feet getting all hot, sweaty or tickly-feeling, and like I mentioned earier, I don't like wearing shoes in the house. I do, however, realize that my feet need support, and protection, and sometimes, it's nice to go outside on the porch (front or back), without having to put actual shoes on.
The DF Sport Mary Jane
I chose to review the
DF Sport Mary Janes
, which are offered in grey and black. I went with the grey, because honestly- I have a lot of black ballet flats, and grey seemed like it would be the perfect color sport slipper/shoe, to wear with just about anything. I asked for a size 8, even though I wear a 7.5, because you just never know about sizing.
DF Sport Mary Janes
My DF Sport Mary Janes arrived, and I couldn't wait to check them out and slip them on... well, slip one of them on, anyway! Mt dearfoams arrived rigt after I broke my toes, and since then, I've really only been able to fully get one shoe on. Bummer! However, I wasn't going to let my injury stop me from trying the right dearfoam on, and wearing it around the house, while my left foot was all wrapped up.
I love the quilted pattern and sporty design!
The first thing I noticed about these
sporty slippers
, was the quilted slipper, which to me, looks more like a comfy shoe. The rubber soles on these babies are awesome- giving me extra traction (believe me- I need it, especially on my tiled and hardwood floors). The inner cushion looked very plump and cozy, too!
Look how cute these are- even with skinny jeans!
My right foot felt like it was just sort of enveloped by a soft, supportive pillow all day long, as I wore my
DF Sport Mary Jane(s)
. I felt secure in the actual slipper, and the fit was pretty right on, too. The size 8 was definitely the right choice. The strap across the top of the foot doesn't actually unsnap, as it appears, but that's okay, because there's plenty of room to slip your foot through.
I've been wearing these in and out of the house- mainly just outside on the front porch or front walk. Truth be told, I'd totally wear these out in public (maybe not out for a day of shopping, etc) for running a few errands, or to church for a committee meeting, or even for walking the dog (which I don't have) around the block. They'd even be fine for me to take B out to the backyard in for a little play time. These are supportive, comfortable, and boy- do I wish I'd had these after I was first home from the hospital with Balian! As my broken toes heal, these will be wonderful for me to wear around the house (when I can get into a left shoe, again) to offer support and protection!
Features of the DF Sport Mary Janes
Upper: Quilted Faux Leather and Mesh
Lining: Fine Mesh
Insole: Mesh covered injection EVA
Decorative strap
Enhanced arch
Indoor/Outdoor D-Foam technology soles, with skid and abrasion resistance
Machine washable
Dearfoams has great styles of slippers and accessories for the entire family! Would you love to wake up to a pair of these in your stocking or wrapped up under the tree on Christmas morning?
Blossom Peep Toe
Quilted Satin Ballerina
Microseud Boater Moc
I love my Dearfoams so much, that I'd love to have them in black, too! My mom saw my DF Sport Mary Janes, and I swear- I thought she was going to snatch them, and sneak them into her tote bag when I wasn't looking. Too bad she has tiny feet and can't borrow mine, but now I know what I can tell my dad to get her for Christmas!
Want It? Buy It!
Dearfoams
are available nation-wide at several of your favorite retailers- so be on the lookout for them while you're shopping. You can also purchase Dearfoams online, through their website, or on
Amazon
.
Be sure to get connected with
Dearfoams on Facebook
, and
Twitter
, so you never miss out on a new style of comfort!
Want It? Win It!
Two very lucky MBP readers will each win their choice of any Dearfoam slipper they like! Open to US residents, only- and please use the Rafflecopter entry form below to enter for your chance to win!
Special thanks to Dearfoams for allowing me to experience ultra comfort at home, and for offering this fantastic giveaway for our readers!
Good luck to you, if you enter the giveaway!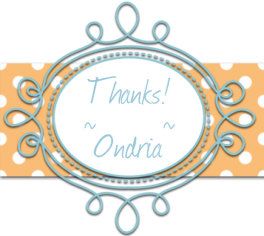 a Rafflecopter giveaway
Disclosure: Other than the above mentioned products, which I received directly from this sponsor for review purposes, I was not compensated for facilitating this review. All opinions expressed are my own. Your experience may differ. Mommy's Block Party and its team members are not responsible for prize fulfillment or shipment- this is the understood responsibility of the giveaway sponsor.