After a much warmer weekend, with temperatures near 70 here in North Carolina, I am pleased as punch to say that it is finally starting to cool off. I must seriously just live in the wrong state. I really like it here, because I have the best of both worlds at my fingertips- the beach is just a four hour drive east, and the mountains are a three hour drive west. I am smack in the middle of perfection! I like cool weather, though, and 70 degrees two weeks before Christmas, while 'normal' for NC, doesn't feel so normal to this NJ girl who remembers white Christmases.
Since we're inching toward Christmas, and the weather is cooler, now- I am enjoying being able to pull out my sweaters. Since the weather is always so wishy-washy here, though, I have started to prefer light sweaters and cardigans to chunky, wooly ones. They are chic, can be easily dressed up or down, and they are much more practical in my mommy world, which I find myself still trying to get used to. One of my favorite (and I do mean favorite) clothing boutiques,
Conversation Pieces
, is offering up some beautiful sweaters, cardigans, and lots of super chic outer wear this season, that you just have to see!
I could have chosen any of the gorgeous sweaters over at Conversation Pieces to share with you, and include in our gift guide this Christmas, but one stood out above all the rest- The
Perfect Litle Gift Cardi
. I was sent the Perfect Little Gift Cardi in Rust, and couldn't wait to try it on!
My Perfect Little Gift Cardi was all wrapped up, with the signature Conversation Pieces ribbon and lollipop!
Underneath the tissue, the cardi itself, was all wrapped up with a signature ribbon, and the Conversation Pieces tag/card.
I just love the Conversation Pieces tag- it's so lovely!
As I ran my fingers over the soft cotton cardi, I could feel the softness and warmth. The next day, I threw on a pair of skinny jeans, a neutral colored cami, and pulled on the Perfect Little Gift Cardi. I love the rust color, because it's not really brown- it's a bit more burnt than brown, which makes it look anything but drab.
What I love most about this
cardigan
, is that I can wear it different ways. It's a draped cardigan, so it's long and flowing in the front. Of course, I can wear it open, just as I would any other cardigan, but I can also drape and wrap it, any which way I choose! I actually tucked underneath the strap of my cami, and it stayed in place all day! I could even pin it, and add a cute brooch to hold it in place (I just didn't want to put pin holes in it). I wore it comfortably, all day long, and felt super stylish, even on a day where I didn't really leave the house.
Here I am, all wrapped up in my Perfect Little Gift Cardi...
I love the soft, flowy feel of the cardigan, and the elegant, but casual look it creates.
And of course, it looks great worn open, like this...
To me, the Perfect Little Gift Cardi is sort of the perfect gift for gals of all ages. It's hip enough for younger girls, chic and appropriate for career gals, and mommas- plus, it's elegant and functional for seasoned mommas. I can absolutely see my fifteen-year-old cousin, my sister, my mom, my aunt, my grandmother, and so on- all loving this same sweater. It's a good thing that the
Perfect Litle Gift Cardi
is available in so many great colors!
Features of the Perfect Little Gift Cardi
This cardi will carry you from fall to winter, providing the perfect anchor to the season's layering styles.
Bow pin not included.
Available in 7 Shades
* This is a special priced seasonal item. While supplies last.
* Each cardi will come rolled and tied with our signature ribbon and card. :)
100% cotton.
Measures 23"(back)-36"(front) from shoulder to hem,
Imported.
$29.00
And guess what? If this particular cardi isn't up your alley, Conversation Pieces is sure to have something you're bound to love. I would have no problem owning every single piece of apparel or accessory that they carry, because their designs are original, many by up and coming designers, who love chic, modern and
vintage
styles. I love being able to feel like a million bucks in what I am wearing, without having to spend that much on a few staple pieces. From basics to elegant dresses, Conversation Pieces has everything you need to create the ultimate original wardrobe, where you won't have to worry about running into carbon copies everywhere you go!
Take a look at a few other pieces on my Conversation Pieces Wish List...
Think Pink Tee
Today, Tomorrow, Everyday Tunic
Romantic Drama Dress
(Want, want, want this beauty!)
Happy Wanderer Scarff, Charcoal
Want It? Buy It!
There's still time for you to shop
Conversation Pieces
, for the perfect holiday gifts! The Perfect Little Gift Cardi is rolled, wrapped and ready for gifting! Be sure to place your order by this Friday, December 14th, to guarantee delivery in time for Christmas. Conversation Pieces is offering MBP readers Free Shipping, so use the code
MBPSHIP
at checkout.
You'll definitely want to connect with Conversation Pieces on
Facebook
,
Twitter
and check out their wonderful
blog
, too! The gals are always posting beautiful photos, recipes, and they go above and beyond to bring their customers awesome style tips. Think- 'pair this with this, or that...' Check out Conversation Pieces- their clothes will make you smile!
Special thanks to the gals over at Conversation Pieces for sharing their beautiful Perfect Little Gift Cardi with us this holiday season, and for offering free shipping for our community!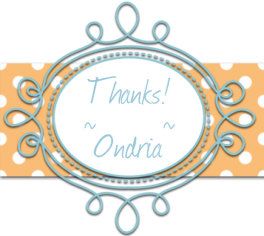 Disclosure: Other than the above mentioned products, which I received directly from this sponsor for review purposes, I was not compensated for facilitating this review. All opinions expressed are my own. Your experience may differ.