'Tis the season for sparkle and shine, and what better way to sparkle and shine, than with some shiny new accessories? I get to review a lot of beautiful, high fashion jewelry through MBP, and I love that, but I've definitely got a few favorite brands, already!
One of my top favorite jewelry companies is Azuli Skye. This is my second Azuli Skye review, and I have been lucky enough to work with Anna Howard, a smart, beautiful, sassy
Independent Consultant with Azuli Skye
. Though we've never met in person, Anna is sort of a neighbor of mine, as we both reside in North Carolina, and as coincidence would have it- Azuli Skye is based in North Carolina, too! Azuli Skye came about in 2008, when founder Deborah McNaughton decided that it was high time that gals be able to purchase and enjoy high quality, fashionable jewelry at affordable prices. Now, Azuli Skye has consultants, nation-wide, offering in-home and online parties, style tips, and countless opportunities for women to become their own boss by starting their own business through Azuli Skye, just like Anna did.
I have a feeling that Anna knew exactly what she wanted to feature when she heard about our Holiday Gift Guide for 2012! She wasted no time ordering a beautiful jewelry combo for me, and had it shipped directly from Azuli Skye to my door! I was super excited to open up my Azuli Skye package and uncover the gorgeous
Bellini Necklace in Silver
, which Anna had chosen just for me!
My jewelry set from Azuli Skye...
My jewelry arrived inside of a pretty, silky black drawstring bag, with the Azuli Skye logo on it! This is such a nice touch! This is not a company who skimps you- on anything! My actual jewelry was individually packaged, and waiting for me to open it up!
The
Bellini Necklace
is actually a set- it comes with a free pair of matching earrings! Score! I was immediately drawn to the earrings, and knew that as soon as I opened the package and took a closer look at the necklace, I was going to love it, just as much as the earrings!
The Bellini Necklace and Earrings Set in Silver
I couldn't wait to give this gorgeous set a try! I wore it to church the following Sunday, and everyone was asking where on earth I got such a pretty set. I was pleased to tell them about
Azuli Skye
, though I have to tell you- I was almost glad that they hadn't heard of it, because it meant that I didn't have to worry about anyone else sporting the same jewelry! That sort of thing happens super often with a lot of the popular direct sales companies that offer pretty jewelry- all of the ladies at church end up buying and wearing the same pieces!
Features of the Bellini Necklace in Silver from Azuli Skye...
Fantasy becomes reality with this multi chain necklace. Includes pair of matching earrings. Our free gift to you! Also available in gold. Adjusts 35 1/2" to 39".
Though this is a multi-strand chain
necklace
(8 strands, total!), it's not weighty- it's super light, and the circles and beads add such a nice accent to this necklace- making it both fun to wear, and visually appealing to all who see it! The matching earrings are metal hoops, dangling from a fishhook- which I absolutely love! I find most hoops heavy, and like the look of them, but don't wear them, because I have a toddler who loves to pull at jewelry. Fishhook earrings are a must for most mommies, so these are great for me! Virtually weightless, they add the style, fun and care-free elegance to just about any outfit!
Me, wearing the earrings that came with my Bellini Necklace in Silver (love them!)
Here they are again- paired with a cozy sweater...
I've been wearing these
earrings
a lot (and I do mean A LOT!), because I love them so much! The necklace is my new go-to piece of jewelry for the winter months, because it is the perfect length the wear with my open front sweaters and cardigans. I'm 'the sweater queen,' as my brother-in-law so 'lovingly' nicknamed me, so I'll be in sweaters most of the cold weather months, into early spring!
Necklace and earrings worn together with an open front sweater...
Closer look at my favorite new necklace!
Along with this lovely, fun-to-wear set,
Azuli Skye
has lots of other pieces that are sure to dazzle and delight this holiday season! Take a look at a few of the styles I am loving...
Black Shimmer Scarf
Midnight Reveal Stretch Ring
Isis Cuff
Endless Versatility Necklace
If you're looking to add a little sparkle to a stocking or pretty little package for someone you love or care about this holiday season, be sure to check out all of the beautiful pieces of jewelry and accessories available from
Azuli Skye
! With Anna's help, you can shop for all of the gals on your Christmas list! Anna would also be glad to share more about the amazing
Azuli Skye business opportunity
with you, as well as share about their wonderful hostess plan! Like what you see? Earn it for free!
Host a holiday party
with Anna- in home, or online! Just contact Anna and she'll get you all set up!
As for me, I see several things on the Azuli Skye website that lots of ladies in my family would love, so I might be making a few adjustments to my 'to buy' list! I love my new set- and can't wait to wear it with my Christmas Eve dress!
One lucky MBP reader will win their very own Bellini Necklace in Silver from Anna Howard! Just use the Rafflecopter entry form below to enter for your chance to win!
Special thanks to Anna Howard with Azuli Skye for adding a little glitz and glam to my winter wardrobe, and for offering this fasntastic giveaway for our faithful readers!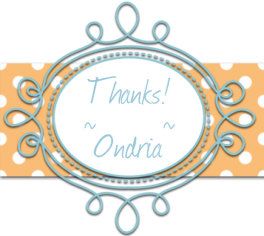 Disclosure: Other than the above mentioned products, which I received directly from this sponsor for review purposes, I was not compensated for facilitating this review. All opinions expressed are my own. Your experience may differ. Mommy's Block Party and its team members are not responsible for prize fulfillment or shipment- this is the understood responsibility of the giveaway sponsor.