Part of Keeping Kids Creative- a Multi Blog Initiative
I'm sure that over the summer months, many moms were thinking, 'How in the world am I going to keep the kids entertained this summer, and spark their creativity while doing so?' As the mom of a toddler, everything is new. We are just starting to get to the point of being able to explore some arts and crafts, and short projects. Balian loves to color, but that doesn't last for long periods of time, of course!
In an effort to help Keep Kids Creative this fall, we teamed up with
Green Kid Crafts
, a super cool monthly subscription service that delivers a box of project ideas and the needed supplies right to your door. Founded by mom and environmental activist, Penny Bauer in 2010, Green Kid Crafts encourages children to do the following:
1. Create something they're proud of.
2. Move their bodies.
3. Use their thinking brains.
4. Discover the world around them.
5. Care for themselves, others and the planet.
I was a little worried that we might not be able to do all of the projects, because Balian is still so young, but I was determined to make them relevant to his age, and with a few adjustments, turn them into projects that would teach him, challenge him, and be fun for him. The Discovery Box from Green Kids Crafts is so cool! Each box has a monthly theme, with special projects and a guide for parents. Our guide included lots of helpful information!
Our craft box arrived just like this, made of recycled materials.
On the inside of the lid of our box, it showed the projects that were waiting for us: Bird Puppets, A Bird House and a Spotting Scope. Exciting!
The kit included all of the materials needed for each of the three projects!
I knew that Balian would be excited about these projects, because the theme of the box was 'birds.' We love watching the birds, filling the bird feeders, giving the birds water, etc... so these projects would be put to great use, once completed! Our guide also gave us facts about birds, extra projects that we can make with items that we use every day- a great way to recycle! The guide even included a list of books to check out, that would aid in teaching little ones more about birds! I found this pretty impressive!
We laid out all of the materials for the bird puppet project...
Unsure of which project to start with, I figured we could begin by making the bird puppets from recycled paper bags. We had just taken a trip to the local zoo, and Balian was pretty impressed by the owls we saw. Our kit included materials to make a spotted owl and a crane! We were provided with felt, which was self-adhesive, so all I had to do was cut some different shapes out for Balian to place on the paper bag. I helped him place the eyes, and let him attach the beak and the spots. Balian loved putting the spots on the paper owl puppet! The crane was a little more involved, so I helped a little bit more on that one. When we were finished with the project, we had two very colorful and friendly paper bird puppets to amuse ourselves with for the next few days! Balian told everyone he saw the rest of that day, about the owls we made!
On go the dots...
Our completed owl puppet...
Our completed crane puppet...
Balian- playing with his new puppet friends...
Our next
project
was building and decorating a bird house! Balian loves the bird house that hangs from the tree in our back yard, so I knew he'd love getting to decorate his own bird house. We were provided with all of the wooden pieces of the bird house in our kit, with instructions on how to put it together. I used a little bit of wood glue to hold it together, let it dry, and then let Balian carefully sponge paint with the green and blue paint that we were provided with in our craft box.
Balian had a great time painting, and decorating the bird house. We didn't get too far with the project before Balian became frustrated, but I think this is a great project for kids a little older than Balian, and up!
Here's the bird house, all put together...
Balian- hard at work, painting his bird house.
Eventually, we'll finish the bird house project and find the perfect spot for it on our back porch. It'll be a wonderful way to greet our guests who enter our home through the back door. We may use stickers to finish the decorations. Balian has found that he is very fond of stickers, which leads into our last project. We saved the bird watching scope project for last. I did most of the work on the project- cutting the felt, and placing it on the paper roll, as well as poking holes in the paper roll and looping the raffia through them. After I did the legwork for the scope, I handed it over to Balian and let him decorate it with lots of little stickers. He placed soccer balls, baseballs, basketballs, footballs and animals all over his scope. After the decorating was completed, I showed him how to look through it. He was fascinated with being able to see through the paper tube, and played with it the rest of the day! Later, we took it outside in the back yard to watch the birds at our bird feeder with it! It was pretty cool!
Bird Scope project materials...
This little guy is concentrating super hard on his artwork!
Adding lots of stickers...
I see you, mommy!
We really enjoyed being able to make these wonderful projects together! I love spending this kind of quality time with Balian- working with him on patience, following directions, and seeing his creativity come through his work. I am one proud mommy, and would absolutely recommend this great craft box from
Green Kids Crafts
to my friends with little ones.
You can get your hands on your own craft box from
Green Kids Crafts
, by subscribing to their wonderful service. Subscriptions are available on a month-to-month basis, a duration of three, six or twelve months. Subscriptions are $19.95/mo. Want to give it a try? Right now, you can receive $5.00 off your purchase! Just use the code
KEEPKC
at checkout. This offer expires 10/1/12.
Special thanks to the wonderful team at Green Kids Crafts for allowing us to review the Discovery Box, and thanks to all of the bloggers who are participating in Keeping Kids Creative!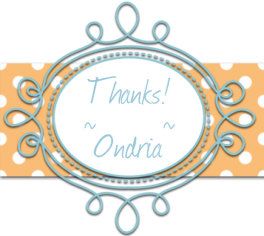 Disclosure: I was sent the above featured product free of charge from the sponsor, for review purposes. All opinions shared are my own. Your experience may differ.