I love my toddler, but I must say, shopping trips with him are often unpleasant. If he isn't asleep, he's bored, cranky, making high pitched noises, grabbing clothes off the racks, etc. I have a feeling many mommas know how this goes. I used to love shopping, but once you have a child, everything changes. Now, I only go shopping to get Balian the things he needs. At the rate he's growing, I am having to buy him new clothes every month. He's a pretty tall little dude, so we're going through pants and shoes pretty quickly, as well as pajamas!
All of the outlet stores, and good malls are at least 20+ miles from where we live. So, when we need to go shopping, we have to spend the gas to get there, usually have to spend money on at least lunch out, and then there's the money spent while actually shopping, plus any incidentals.
When I was poking around on Facebook a few weeks ago, I saw an ad for an online
Monthly Kid's Clothing Club
, called Wittlebee.
Wittlebee
is so cool- for a flat fee, once a month, they send you a box of kid's clothing (usually about six pieces), based on your specified needs for your kids. Totally in love with the idea of someone else matching up outfits (an act of love that I drooled over in the first few weeks of B's little life), and taking the guess work out of everything for me.
I connected with Tony, the marketing director for Wittlebee, and he happily agreed to send a
Wittlebee box
of boys clothing for Balian. I couldn't wait to see what they were going to send to us!
Our Wittlebee Box came to us just like this...
Every box is neatly packaged!
The clothing is wrapped in tissue paper, and sealed with a cute Wittlebee sticker!
We received some super cool dude duds from Wittlebee:
3 T-Shirts
3 Pairs of shorts
1 Wittlebee Sticker
a Postcard/coupon for Blume
I knew Balian would be exited to see his new t-shirts. What little boy wouldn't love a cool giraffe, Julius on a motor bike, and an awesome dinosaur rockin' out with his guitar? When I removed the clothing from the box, I noticed that we must have had a little mix up in our communication over sizes. Balian is just now heading into wearing 2T, and most everything we received was 3 or 4T. Not to worry, though- I figured he wouldn't mind looser fitting tees right now, and the shorts will be great for next summer!
B- coloring and enjoying a snack in his Little Paul shirt from Wittlebee...
As I suspected, B loved the t-shirts that Wittlebee sent us. We started with a
Little Paul tee
by Paul Frank. Balian loves green, and he thought it was pretty cool to sit in his Julius arm chair, while wearing his Julius t-shirt!
Adorable Wittlebee signature tee!
Balian- showing off his individuality!
The Giraffe t-shirt, is a
Wittlebee signature tee
. It's nice and soft, cotton, and goes with just about anything. Balian asked to wear this shirt last week, and I couldn't say no. We paired it with a pair of black shorts, and he wore it comfortably, all day long!
Rockin' the Dino Dude t-shirt!
The dinosaur shirt is super cool. Balian just got a Rockin' Learn guitar, so he was all over the dino playing the guitar, printed on the t-shirt. He couldn't wait to grab his own guitar and rock out with his new dino buddy.
Here are the shorts that B received from Wittlebee...
These will go with everything- love them!
Cool dude chic!
Ready to get out and play!


The shorts, though too big to wear right now, are all really wonderful. One pair is a little more casual, and the other two are plaid/checked, and will be great to have for everyday wear, or to wear to church!
The best thing about Wittlebee, is that you won't know exactly what your box will contain, but you have the ability to specify what types of items your child needs, by creating a personal style profile on
Wittlebee.com
.
How It Works:
Start your child's profile, and enter info like: Name, Age, Gender, Current Size.
Next, choose up to 3 styles of clothing your child currently needs.
Select up to two graphics that best suit your child's style (like plaid, stripes, animals, etc).
Choose up to 3 of your child's favorite colors.
Select up to 2 clothing styles that best fit your child (sporty, preppy, casual, etc).
Select up to 2 accessory items (underwear, socks, pajamas, etc).
Select up to 2 items that you DO NOT want to receive.
Select the type of climate you currently live in.
You may choose to receive a phone call from a Wittlebee stylist, if you wish!
Next, plug in your info, and credit card information, and make your purchase!
Sample Box- Summer in the Country...
Every box contains over $100.00 worth of retail clothing/accessories. Shipping is always free, and 100% satisfaction is guaranteed! The cost of one Wittlebee box is $39.99. You can pause or cancel your membership at any time!
I'd much rather head to the
Wittlebee
website every month, or even every other month, and make a few changes to Balian's style profile, and have the work done for me. I make a few selections to what we currently need for B, the stylists over at Wittlebee handle the matching, and packaging, and then it all ships in a cute box, right to my door!
Wittlebee features great brands, which you and your kids will love!
Preppy Summer Boy...
Now that I have Wittlebee in my life, I don't want to go back to the way it used to be- nightmarish shopping trips! Wittlebee is the new, smart way for busy moms to shop, and it's a great way to gift, too! You can order and send a Wittlebee box for just about any occasion-
baby showers
,
new baby gift
, birthdays, etc!
We love Wittlebee, and so will you!
Want It? Buy It!
Head to the
Wittlebee
website today, to create your child's style profile, and to start shopping and saving! Be sure to like
Wittlebee on Facebook
, and connect by following
Wittlebee on Twitter
! Check out what other moms and satisfied customers are saying about Wittlebee, by checking out the Wittlebee blog!
Special thanks to our friends at Wittlebee, for allowing us to experience this great new way to 'shop' for cool, stylish kid's clothing, right from the comfort of our own home!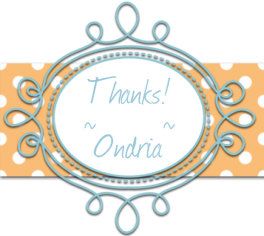 Disclosure: Other than the above featured items, which I received free of charge, for review purposes, directly from the sponsor, I was not compensated for facilitating this review. All opinions expressed are my own. Your experience may differ.