We've been spending more time at home lately. We've been working on projects around the house, and trying to cut down on our spending. Most of the places we love to go are 30 miles or so from home, and the gas it takes to get to those places and back home adds up fast! So, since we've been staying home, we've been eating more meals at home- another money saver! We've been skipping walks to the ice cream shop, adding more walks around the neighborhood, trips to the playground, and having healthy snacks at home, with a little help from our friends at
NatureBox
!
NatureBox is a newer company, which focuses on helping folks to feel good about the way the snack. How do they do it? By providing
healthy snacks
- an alternative to junk food. Did you know that the average American consumes 25% of their calories from snacking? Whoa! Snacking is also the leading cause of childhood obesity. I love snacks- especially plain potato chips, and so does my son. Sometimes, in a desperate attempt to get B to eat something- anything, I'll allow him some cookies or chips, instead of offering something healthy. Bad mommy.
When Molly over at NatureBox contacted me about giving
NatureBox
a try, I really wanted to go for it, because there are two things that my family seems to have a problem with: portion control, and snacking.
So, Molly had a NatureBox sent to me, and I couldn't wait for it to arrive. I really enjoy healthy snacks, but seldom buy them because they're expensive, and I'm the only one who will eat them. My NatureBox arrived safe and sound, and I opened it up to find five bags of sealed snacks waiting for me.
My NautreBox- filled with yummies!
Five bags of healthy, flavorful snacks, delivered right to my door!
I was so excited about these
snacks
when I first laid eyes on them, that I didn't know which one I wanted to try first! Each bag was tightly sealed, and is resealable, so I was able to try a little bite from each bag, without worrying about them going stale afterward.
I started with the Zesty Fiesta Mix, which is a super yummy mix of a bunch of my favorite crunchies, wrapped in robust flavors:like paprika, garlic, cilantro and chili powder, but without the high sodium and carbs of other packaged snack mixes. This is truly a tasty power snack, packing a ton of protein!
Zesty Fiesta Mix
The next snack I tried, was the Sunny Trails Mix. A bountiful bag of trail mix, with tons of plump, delicious raisins, other pieces of yummy dried fruits, and raw almonds! Another great snack for anytime- a morning or afternoon pick-me-up, or anytime crave-crusher! I shared the Sunny Trails Mix with Balian, and he loved the raisins!
Yes- it tastes as good and as fresh as it looks!
Next up, was the bag of Lemon Pucker Pistachios. Now, I am a lover of pistachios. They are by far, my favorite nut, and for some reason, the most expensive in the grocery store. I hardly ever get pistachios, so I was beyond excited to have these in my
Naturebox
! These pistachios are unlike any other I have ever tasted! They pack a punch of lemon in each and every bite! At first, I thought- what an odd combination. After I tasted these pistachios, I thought- what a BRILLIANT combination! The lemon flavor compliments the pistachio in an unbelievable way! You've just got to take my word for it and try these! The other great thing about snacking on pistachios, is that they naturally slow down your snacking. Think about it- you have to spend time opening each one, right? If I didn't have to pry them open, I'd probably eat 4 to every 1 pistachio!
Lemon Pucker Pistachio- just looks beautiful!
The other two snacks that I had the pleasure of sampling from NatureBox, were the Garden Tomato Crunchies- an absolutely delicious mix of bite sized pieces of almonds, which delivers a summery tomato flavored crunch with each and every bite! The last bag that I tore into was the Southern BBQ Sunflower Kernels. I love sunflower kernels- love them plain, covered in chocolate, mixed in with my salad, etc! So, to mix the yummy, natural flavor of the sunflower kernels with another favorite flavor- sweet, tangy BBQ, is genius! I love BBQ chips, too- but feel like I never ever want to pick up another bag of them, when I can snack on these, instead! I shared both of these bags of healthy treats with my mom and dad, and they really loved the flavors of both of these snacks.
These are the most delicious sunflower kernels you will ever come across!
The way NatureBox works is pretty awesome! Every month, they feature a new box. I received the July NatureBox, for review. Each box features five snacks, which you can trust and believe are made from the most wholesome ingredients available, and are minimally processed, if at all!
3 Easy Steps to Getting Your NatureBox:
1- Join! NatureBox is a monthly box of healthy snacks, delivered to your door! The cost is $19.95/mo, and shipping is free! You'll need to join before the 5th of each month, in order to receive the box for the current month. You can pause or cancel your membership at anytime.
2- Discover! Every month, the nutritionists at NatureBox will put together a box of healthy snacks they think you'll love! The boxes ship out before the 15th of each month. If you'll be away from home, just skip a month, or opt to have it sent to a friend, instead!
3- Enjoy the snacks! Once the NatureBox for the month arrives at your door, kick back and enjoy the contents! You'll be snacking your way to a healthier you- and maybe you'll have a little bit more energy to do the things you love!
I am so glad that I got to try NatureBox! I love these snacks, and I can honestly tell you that just by making a simple adjustment to my snacking habits, I'm already slimming down.
Snacking responsibly
has been great for the whole family. Because I am more self-aware, I am paying greater attention to the things I am putting before my child at snack and meal times. I'm making sure that there is always a fresh fruit or veggie option, every time we sit down at the table to eat. Not only are we eating better, I have more energy! I'm waking up, feeling fully rested, getting back to walking two miles a day, playing rocket ship, dance star, and airplane with my 22 month-old, and encouraging a family walk after dinner every night!
Thank you,
NatureBox
, for reminding me that healthy living is a lifestyle I love and want for my family.
We're kicking junk food to the curb!
Want It? Buy It!
Ready to trade the junk food for a healthier alternative to snacking? Head to the NatureBox website, and check them out! If you like what you see, you can join today! NatureBox is also on Facebook, and it would be super cool of you to follow NatureBox on Twitter, too! Need a gift? NatureBox is a great gift option!
Want It? Win It!
One lucky reader will win their very own NatureBox! Just use the Rafflecopter entry form below to enter for your chance to win! *Please note that you will not receive the same snacks that I received. You will receive whatever snacks are being featured for the current month.
Good Luck!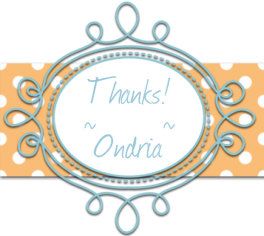 Special thanks to Molly and our friends at NatureBox for allowing me to sample these delicious healthy snacks, and for offering this wonderful giveaway for our readers!
a Rafflecopter giveaway
Disclosure: I received the above featured products, free of charge, for review purposes, directly from the sponsor. My opinions are my own. Your experience may differ. MBP is not responsible for sponsor prize shipment.