Hi, all! Just wanted to pop in to let you know that a lot of exciting things are going with MBP.
First of all, we have 2 great giveaway events that we are participating in this weekend. Both of them will feature Amazon Gift Cards as prizes- $25 and $100, respectively.
Check back on Saturday and Sunday to enter for your chance to win!
Our Mother's Day Gift Guide will begin April 15th. We'll be featuring lots of reviews and giveaways of products that would make excellent gifts for Mother's Day- so don't miss out on those!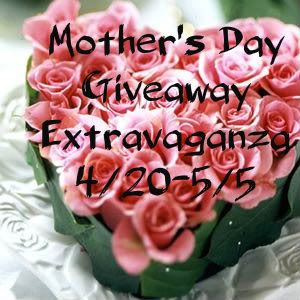 And, because we love our MBP readers so very much, we are teaming up with some other wonderful blogs to bring you a HUGE Giveaway Event for Mother's Day. This will begin on 4/20 and end on 5/5. There will be a lot of great prizes to win, and this is being made possible by a select group of our MBP sponsors.
Kathleen's Blog Spot
is co-hosting this event with us... thanks, Kathleen!
Ondria has been selected as a Coppertone Water MOMS Ambassador- so be on the lookout for great things to come from
Coppertone
!
And as always, we'll continue on with our every day reviews and giveaways- because we love connecting you with great products, brands and awesome women in business!
We can't wait to share all of these wonderful things with you!
Hope you all have an incredibly joyous Easter weekend!
Blessings to you and yours from The MBP Girls,
Ondria, Brittany, Steph and Jess